Welcome to Masler & Associates, Inc., proudly serving Irvine, California and the greater Orange County area.
Masler & Associates Inc., Irvine Accounting & Tax Preparation Firm
Video: Masler & Associates, Inc. focuses on small business owners

Masler & Associates Inc.
1 Jenner Suite 230
Irvine, California 92618
(949) 857-0404
Masler & Associates Inc. is an accounting & tax preparation firm located in in Irvine, Orange County, California. We help many business owners in the area to focus on what they do best by unloading their accounting, bookkeeping and tax burdens. To learn more, visit http://www.maslertax.com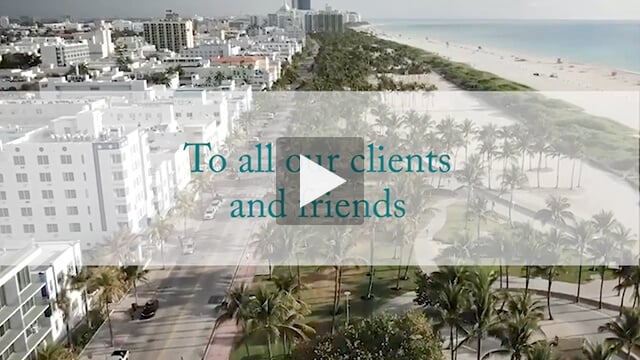 Our Priorities Are Your Priorities
Why Choose Masler & Associates, Inc.
Masler & Associates Inc. is a family-owned and operated accounting & tax preparation firm whose philosophy is to build long-standing, trusting relationships with our clients. We seek to offer more than just basic "facts and figures". Our mission is to treat every client with the individualized attention they deserve. Year after year we remain one of the top Accounting firms in Orange County as evidenced by the countless professional referrals and client testimonials we receive on regular basis.
We offer exceptional financial services for individuals & small business.
We are a "boutique" firm that can handle a variety of needs in-house.
Our accounting staff is sought after for their experience and expertise.
Contact M&A
Important Tax Dates
Deadline to file your extended 2022 tax return
Deadline for individuals age 73 or older to take required minimum distributions
Fourth Quarter 2023 Estimated Tax Payment Due
Our reputation
Sharon and her team have been preparing my tax returns for the last two years, and I could not be more pleased. My questions are answered quickly and courteously, and I can feel confident that my returns are being prepared conscientiously and in compliance with the most current tax laws. My circumstances will be changing frequently over the next few years, and it gives me peace of mind to have an accounting firm on my side that is knowledgeable and can guide me through all the various aspects of my financial transitions.
I can't even begin to describe how happy I am that I found Masler & Associates, Inc.! Sharon is amazing to work with and always continues to go above and beyond to answer any questions or requests that I have. She is the only person I have found that truly understands my business and is extremely knowledgeable and patient. I highly recommend them!
Surrogate Alternatives, Inc. (SAI) has been working with Masler & Associates, Inc. for 2 years now and we wouldn't go anywhere else! We feel supported and are always able to reach Sharon or a member of her team quickly when a question arises. It's so important to trust your CPA with confidential information and know they are up to date on all the laws that are so often changing. Masler & Associates, Inc. is definitely someone you want on your team!
It is my pleasure to recommend the services of Masler & Associates, Inc.. During the past five years, Sharon Masler and staff have filed my Federal and State taxes with the highest professional care, ensuring accuracy, and providing comprehensive documentation. I appreciate their guidance for tax planning in addition to information about the most current changes to IRS rules. I am happy to recommend Masler & Associates, Inc. for individual filers as well as those with business interests.
As an expat living in Australia, the team at Masler & Associates have done an outstanding job over the years providing me with tax advice and preparing my returns. Sharon and the team always get back to me promptly regarding any questions or advice I may need. I highly recommend Masler & Associates, Inc. for any US citizen living abroad."
Sharon and her team at Masler & Associates, Inc. is a great asset and team to have when preparing our financials and taxes. Sharon and Lauren have been doing our accounting and taxes for years and we know we are in the best of hands. Lauren is always quick to explain any complex situation and helps us to navigate any decision making that may be needed. Adding my personal taxes to their care was a great decision and now makes tax season a breeze. We definitely recommend Masler & Associates, Inc. for all your tax and accounting needs.
Sharon, Lauren, and the entire team at Masler have been so helpful in my personal and professional endeavors over the last few years. California is complicated, and it's so nice to have a team of people that care, go the extra mile, and work in a forward-thinking manner. I completely trust them to help with any questions, big or small. I highly recommend their services.
I have been working with Sharon Masler and Masler & Associates, Inc. for over a decade. I would go no where else. Great attention to details. The staff is top notch.
Sharon showed a great depth of knowledge, was paying attention to details and was very responsive. Our tax returns are not the simplest ones. She was able to master the nuances and helped me with decision-making. Thanks to her, today is March 12, and we have already completed the return, ahead of the tax-time rush. I just hope she does not decide to retire while I have a continuing need for tax returns over the next two decades.
The Masler & Associates, Inc. team is very courteous, professional, and helpful in solving financial concerns. They thoughtfully consider each situation in context of our business before providing feedback. They are an essential component of our company's financial journey, and we highly recommend them.
Love these folks! I highly recommend them, especially for corporate and personal tax complexities. I give them a workout on my tax needs and they always come through with flying colors to find all the deductions allowed to save me big bucks!
The result of the audit, you ask? Masler & Associates, Inc. turned an upside-down situation right-side up. Long story short, they negotiated our huge tax bill into a substantial refund!
The crew at Masler & Associates, Inc. go the extra mile to make you feel taken care of. They work hard to get every deduction possible, and push you to find every receipt so there is no questions later.
We conducted an extensive interview process of CPA firms in Orange County and Masler & Associates, Inc. clearly stood out. Expertise and customer service – what more could you ask for?
Masler & Associates, Inc. has been an asset to my business by taking the time to help me understand accounting procedures, and by quickly handling my business needs when I need help.
Steve Masler has been an asset to my business by taking the time to help me understand accounting procedures, and by quickly handling my business needs when I need help.
Sharon recently completed our personal income tax returns and we found her work to be both conscientious and comprehensive. We are very pleased with her efforts on our behalf and we look forward to a long and expanding relationship.
My wife and I have been doing all of our business and personal accounting with Masler and associates for over 5 years. We have several businesses and the team at Masler and associates is always extremely helpful and quick to respond to our needs.
Masler & Associates, Inc. have been an invaluable resource for over 5 years helping Extel Technologies launch and grow our US business in SoCal. Sharon, Lauren, and the team are consummate professionals who provide an excellent range of accounting services and are quick to respond to questions with thoughtful and insightful answers. We also appreciate the extended services and expertise offered by co-located Law Offices of Gregory S. Masler. We look forward to continuing the journey with them.
Masler & Associates Inc. is an excellent accounting & tax preparation firm. Sharon has been doing our taxes for years and is always very thorough in making sure we claim every deduction allowable. Our taxes are complex due to working out of country and also owning a business. Masler & Associates knows how to handle all the minutia. Most importantly, everyone at the firm is "down to earth" and very helpful. I would highly recommend them to everyone: from folks that have simple returns to those with the most complex tax situations.
Recent Posts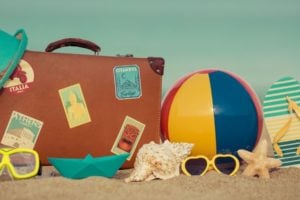 Looking for tax tips this summer? Here we share valuable insights and expert advice to help you prepare and save. From creating a tax forecast to maximizing deductions, read on to ensure a smooth tax season ahead.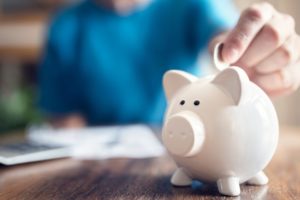 Once your child starts generating income, consider opening a Roth IRA and establishing a contribution objective to achieve before they finish high school.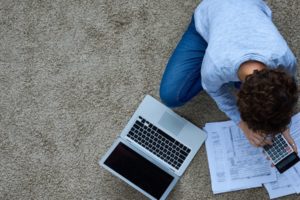 Tax season is here, and as a small business owner, you might be wondering which tax return to file. It can be a daunting task for some small business owners, but it is an essential part of running a successful business.